Today I would like to introduce you to my mother ... Hello Mama :)
Well, not really introduce, because like me, my sweet mama does NOT like her picture being taken let alone posted all over :) Hmmm, I guess the apple really doesn't fall far from the tree :) But I can tell you all about her. My mother is the Queen of Crafts. She sews, crochets, knits, quilts, and uses all sorts of craft media almost daily. For years and years she was a preschool teacher and made all her own activities with her kids ... and man, you should have seen her bulletin board ideas!
She's also been "upcycling" things before any of us knew what that really meant :) She never throws anything away (to which my father groans and would yell a resounding "Amen" to that!). She sees the craft potential in everything ... thus today's post.
Each year she makes for each of us kids and our families ornaments for our tree. That way when my kids (and my sister's kids) grow up and move out they can take their ornaments with them and have pretty much a starter tree. LOVE that idea and have come to look forward to each year's ornaments.
These are a few of this year's ornaments she made us kids. Hey, who's that cutie patootie little girl? Well, that's my super uber terrific niece holding onto her ornament :)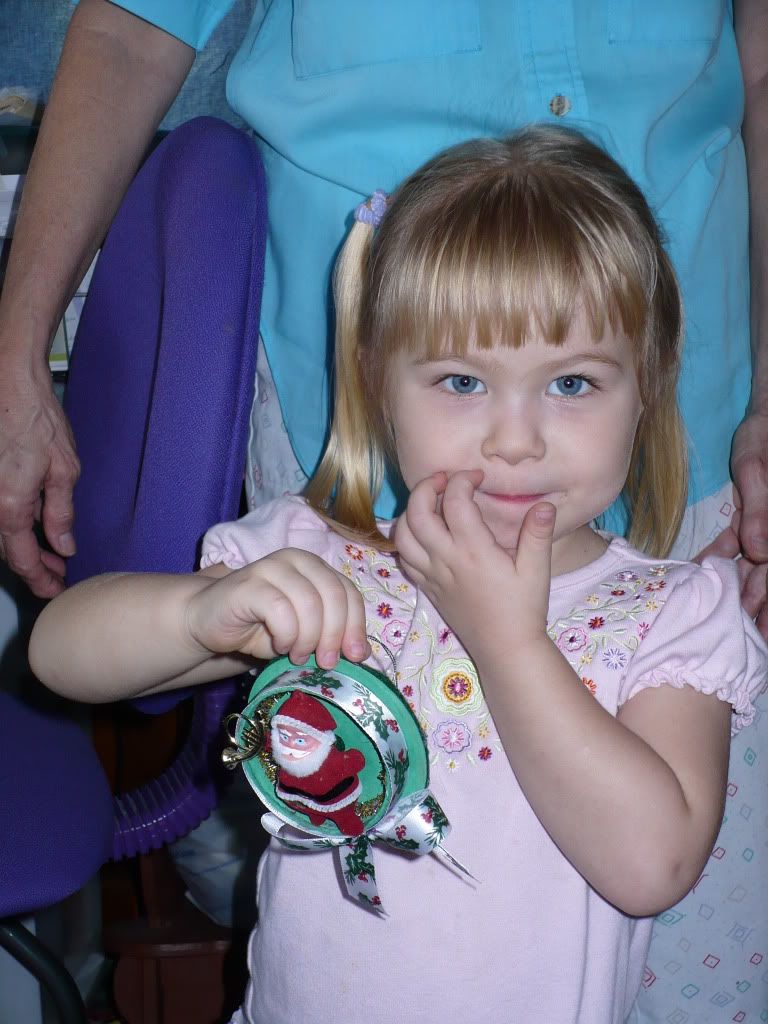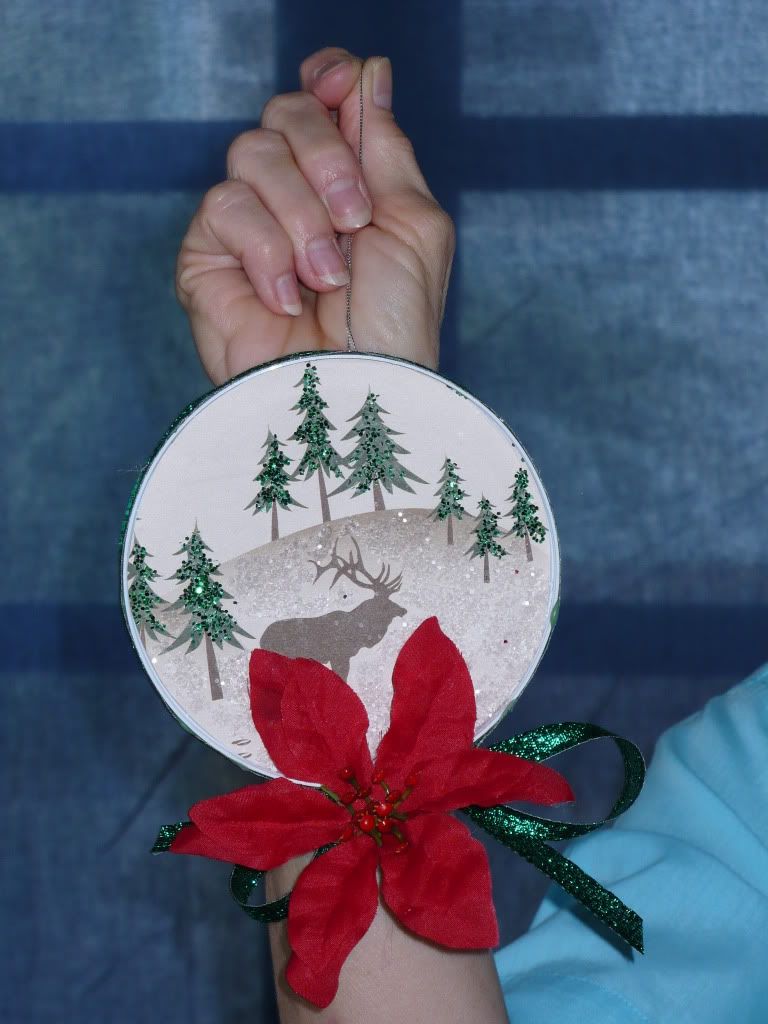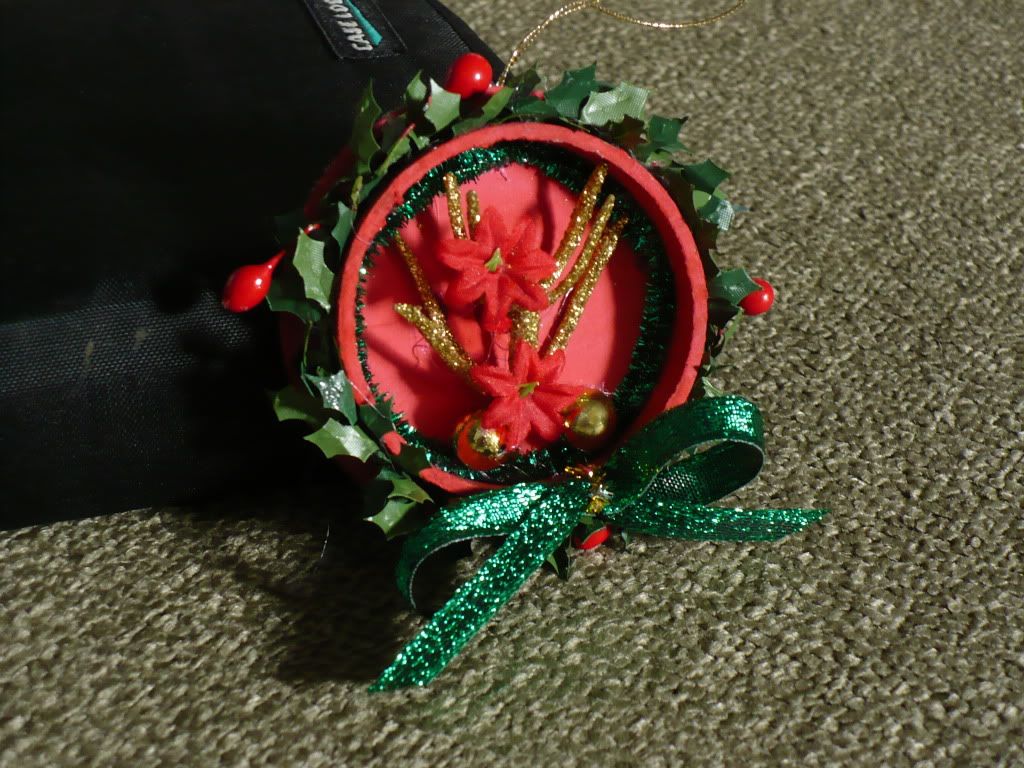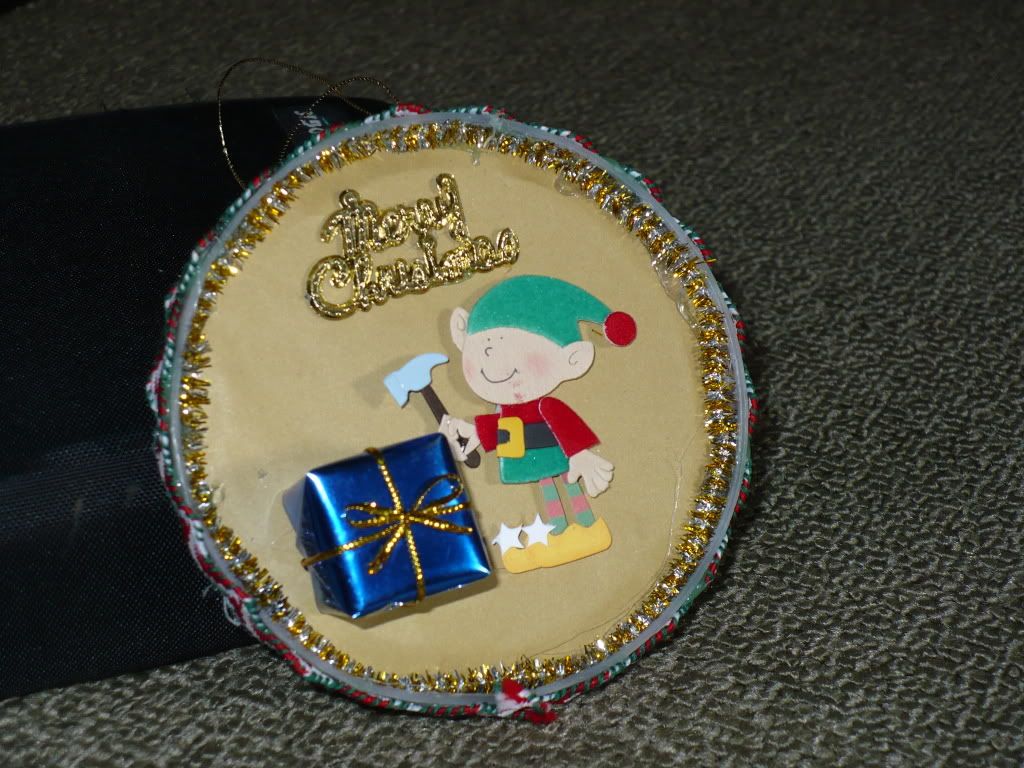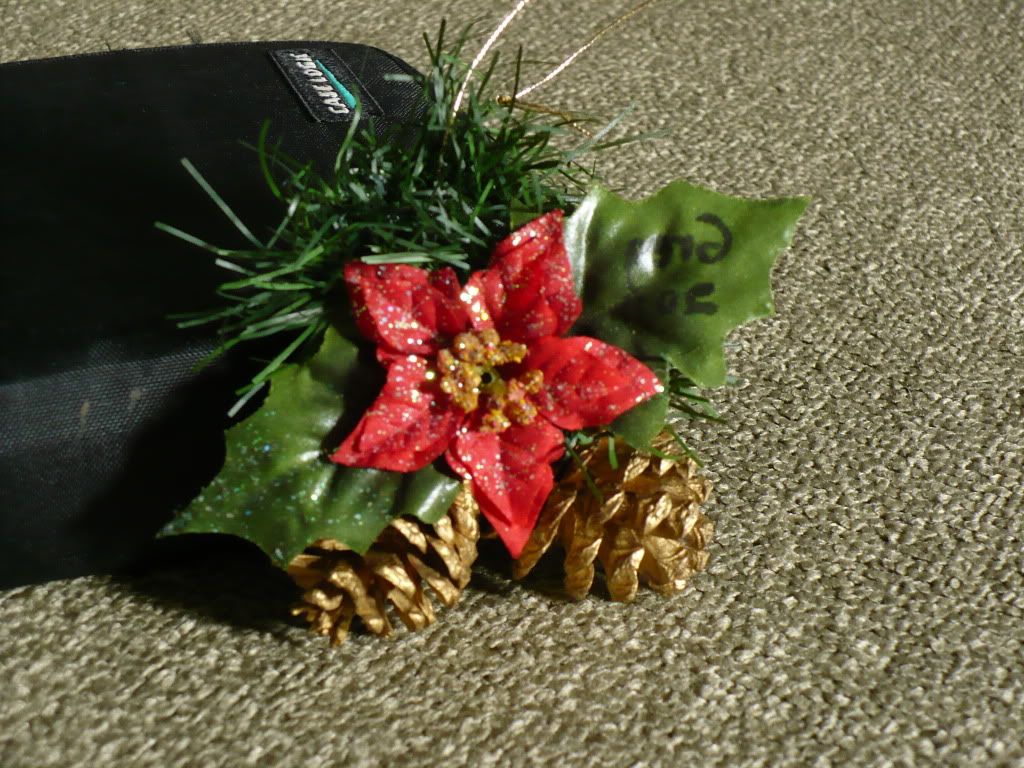 Now, let it be known ... each of the ornaments above are made from LEFTOVER
pieces parts of projects gone by. She bought nothing new! What??
Told you her craft stash was bigger than Hobby Lobby :)

I thought I would showcase today the one my niece is holding ... the Santa ornament.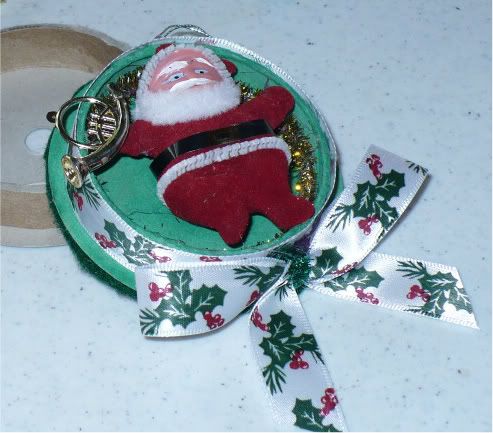 So, here we go ... how to make the
Holly Jolly Santa Ornament
Items you will need:
Empty Ribbon Spool
Acrylic Paint
Foam Brush
Christmas Ribbon
Glitzy Pipecleaner
Leftover Wreath Pieces Parts (a.k.a. Santa)
Directions:
Tear one side off a ribbon spool, leaving the center ring and other paper side.
What in the world am I talking about? This confused me too when she told me :)
See below.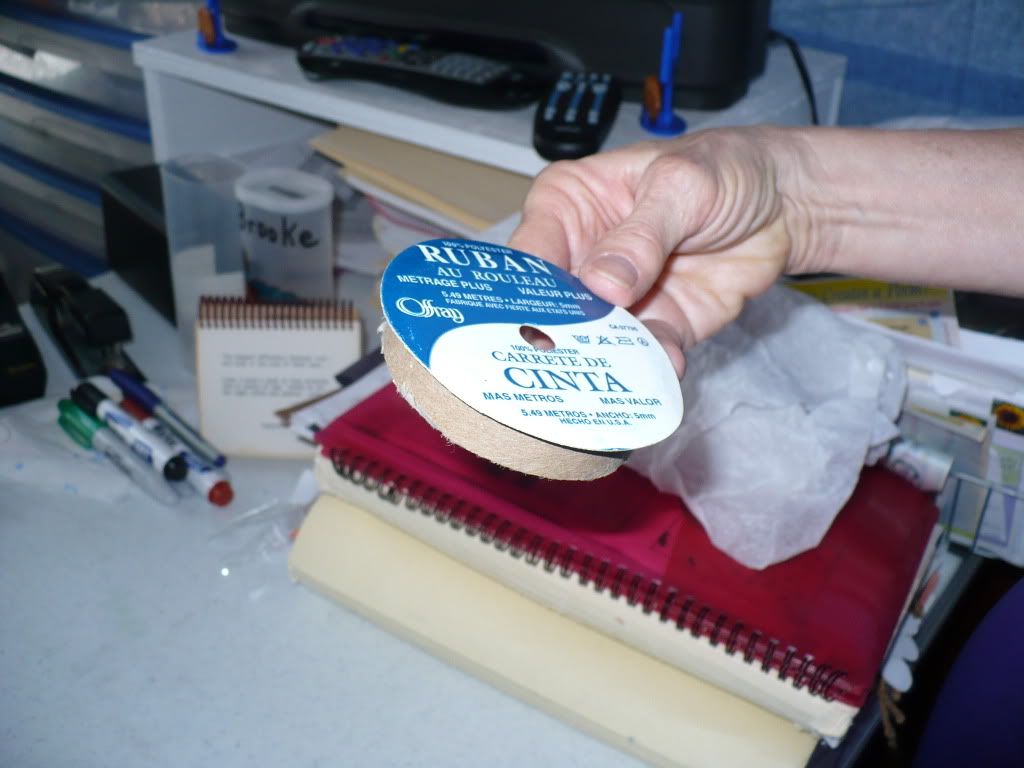 Then, the rest is easy! Paint your ribbon base. Wrap the glitzy pipe cleaner around the inside rim. Glue your Santa (or any wreath accessory you use) to the bottom center. Glue your ribbon around the outside. Done! Mom did find a toy horn she added to Santa's hand as well.
Isn't it cute??!!
Thank's mama for letting me feature you!
You Rock :)
If you want to know how she made the others just shoot me an email
(found in "about me section")
or just comment below! We'd love to share her secrets.
*************************************************************
So, Pampered Peeps ... do you have ornamanet traditions?
If so, I'd love to hear about them below!