Does that title make anyone else think of "Bedtime Stories" with Adam Sandler?
Don't know what I mean? Check out a clip here:


I know. I'm a freak. I just can't help myself.
At least you don't have to live with me :)

Anyhoo, Heads up my friends!
Don't Forget ...
Tomorrow is THE day for
FREE
Avon!
Be sure to head on over to
J&M's Eye Candy
and enter for your chance to win!
Want to see all the goodies you have the chance of winning?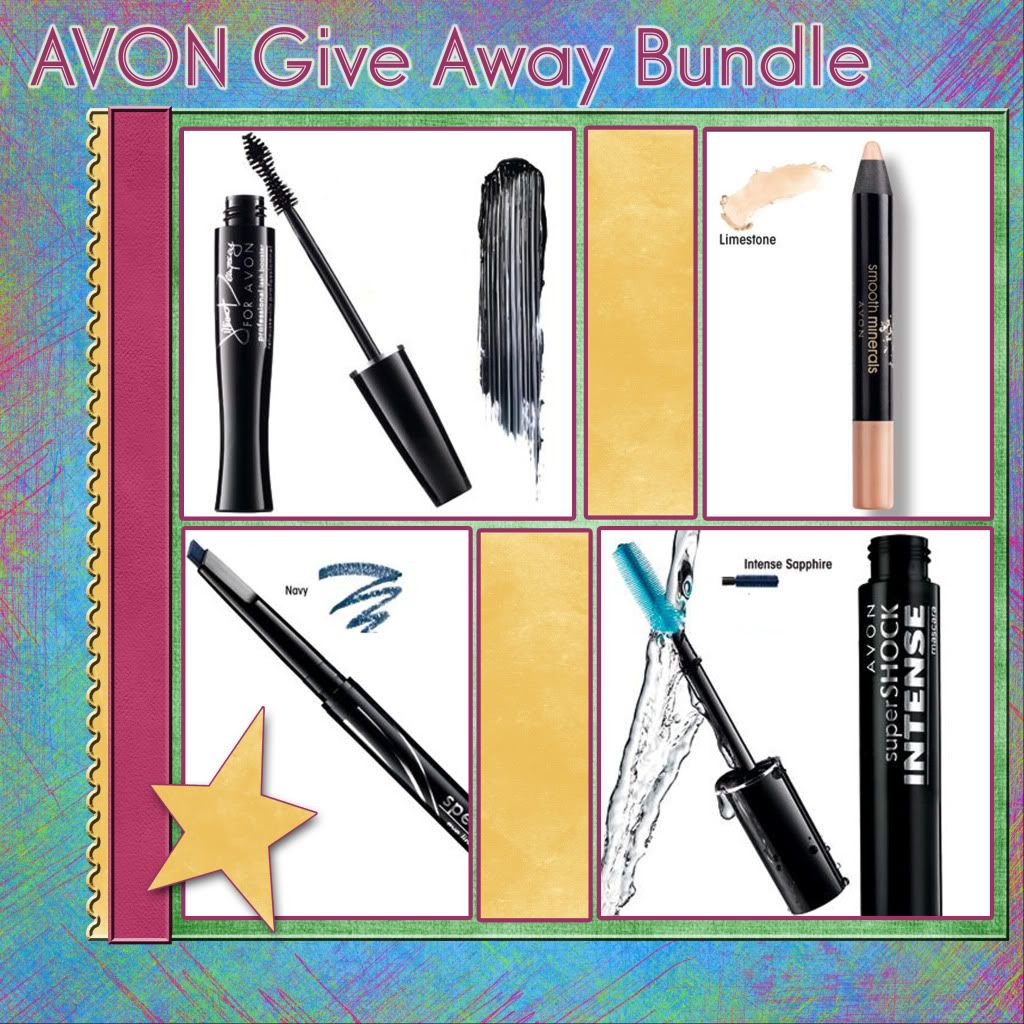 It's a gift bundle of uber cool eye products!! The bundle includes a full size Smooth Minerals Large Eyeshadow Pencil in Limestone, a full size Spectra Define Eyeliner in Navy, a full size Jillian Dempsey Professional Lash Booster in Black, and a full size Supershock Intense Mascara in Sapphire Color. A cool way to perk up tired-mama eyes :)
********************************************
AND, don't miss this!
On
SEPTEMBER 10th
I will be guest posting at
J&M Eye Candy
!
I'm so lucky! I get to be a part of their 2-week Party Extravaganza!!
Woo-hoo! I love their site! They post EVERY-SINGLE-DAY and they are so much fun!
So be sure to mark your calendars and check this site out!
I can only imagine how much cool stuff we are about to learn!