... as in what John the Baptist ate.
Ok, so John the Baptist ate the real deal
and this is actually yummy to the tummy, but you get the idea :)
The original post for these came from
this site
while I was working on a family lesson we were doing.
However, I needed it to be more breakfasty for my family
so I tweaked the original a bit. Hope they don't mind :)
Items You Will Need:
1 Can of Crescent Rolls
24 Pretzel Sticks
1 Tablespoon Cinnamon
2 Tablespoons Butter or Margerine
A Little Bit of Honey, A Little Bit of Sugar, and Lots of Raisins
Waxed Paper (to keep your counters clean!)
Aluminum Foil (to keep your pan clean!)
Cooking Spray (to keep your bugs from sticking!)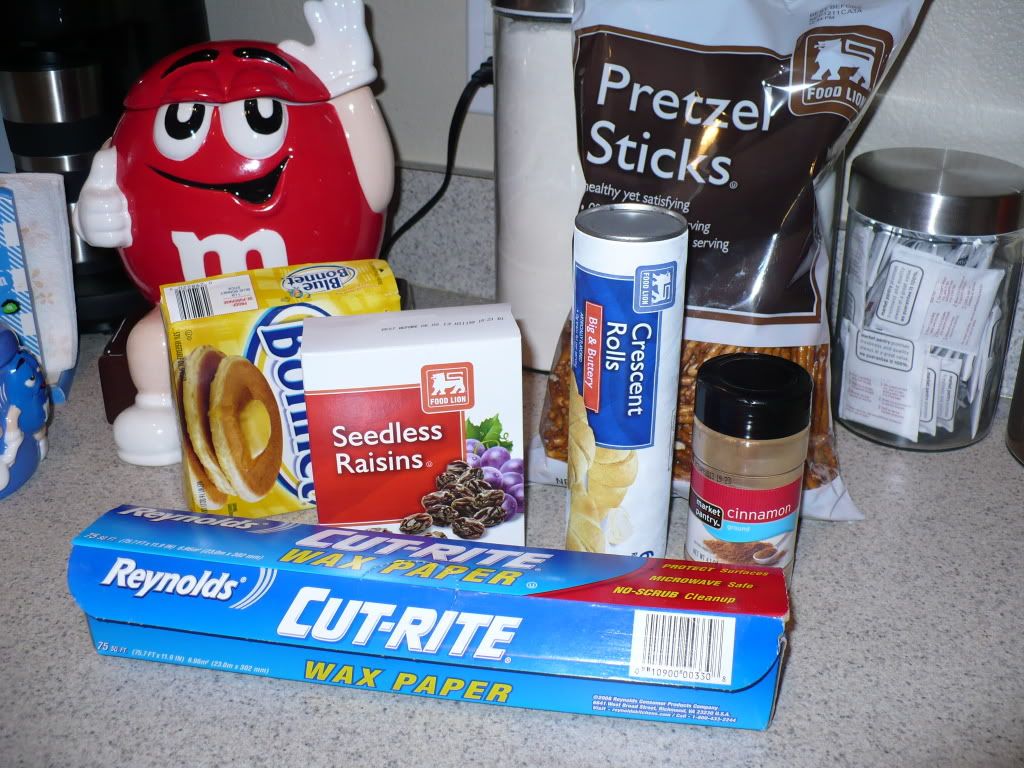 So you will NOT need the M&M Cookie Jar that is pictured.
But you WILL need the jar of honey that is not pictured.
Hey, it was early and I was not quite awake yet :)
What You Need to Do: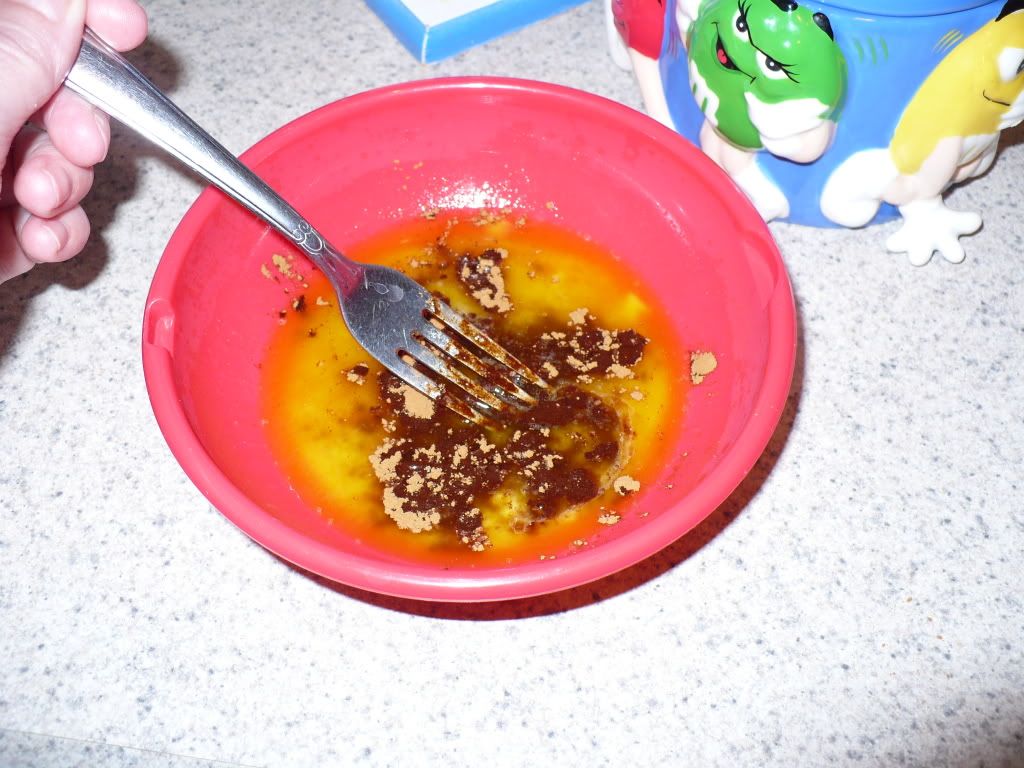 Melt the butter in the microwave. Stir in the Cinnamon.
Cover your baking sheet with aluminum foil & then with cooking spray.
Open the crescent rolls and ideally lay them out as one giant rectangle.
However, if yours are like mine, they won't make it to the rectangle
and will just fall apart as you peel it open.
In that case just lay out the triangles like pizza slices
and grumble about how early it is and do you really love your
family enough to be doing this anyways :)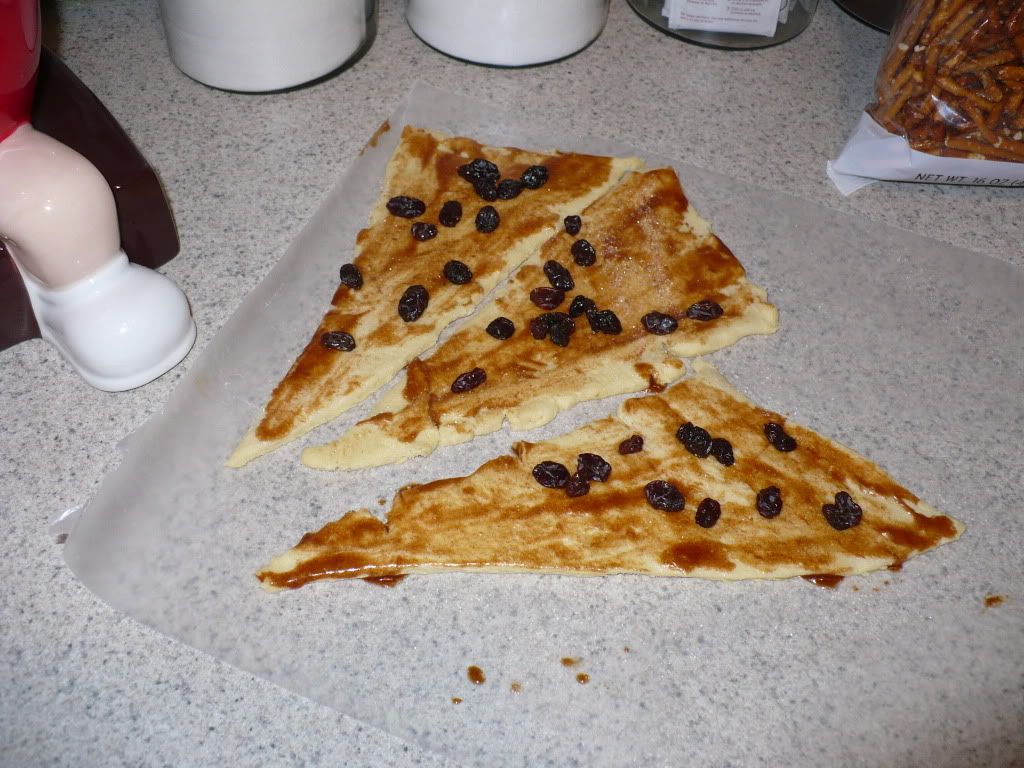 Once the rolls are all laid out, and hopefully in a rectangle,
then use a pastry brush to spread the butter/cinnamon mixture all over them.
Then throw some raisins on there as well.
And sprinkle some sugar on top of them too.
Don't they look like pizza slices? I promise they aren't.
I would NEVER feed my family pizza for breakfast.
Ok, so maybe never is a strong word.
Leftover pizza has been known many times to grace my breakfast table.
There, I said it ... now let's move on :)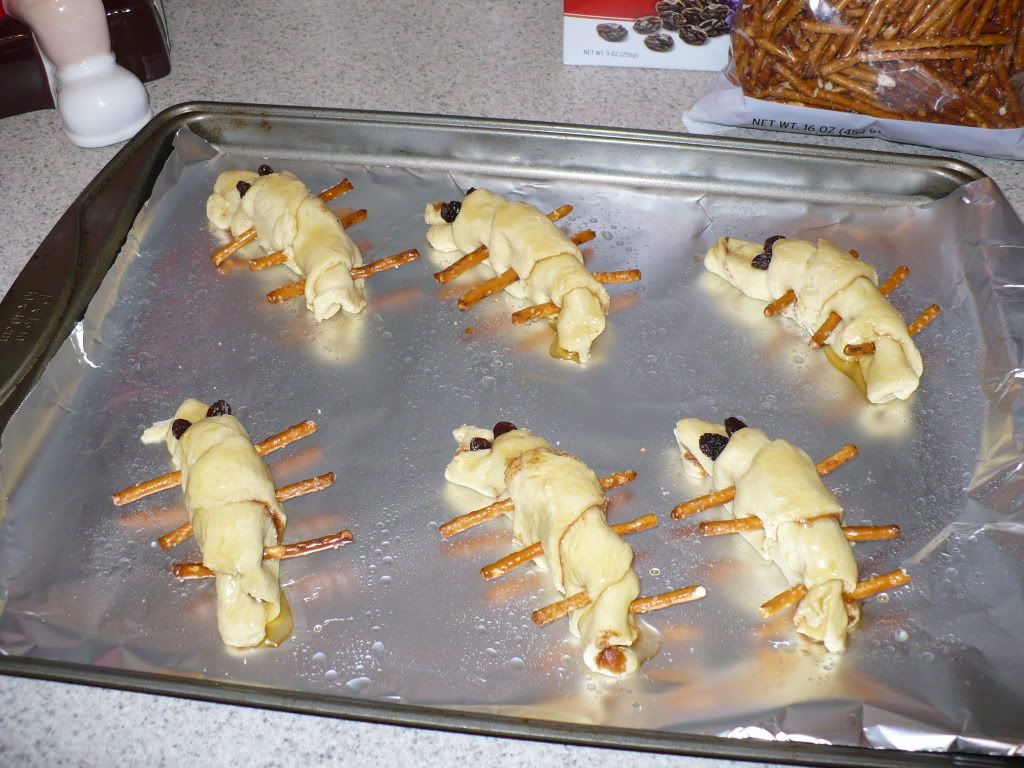 Now, roll them up as you would any crescent roll.
Then add raisins for the eyes and broken pretzel sticks for the legs.
Aren't they looking all kind of buggish :)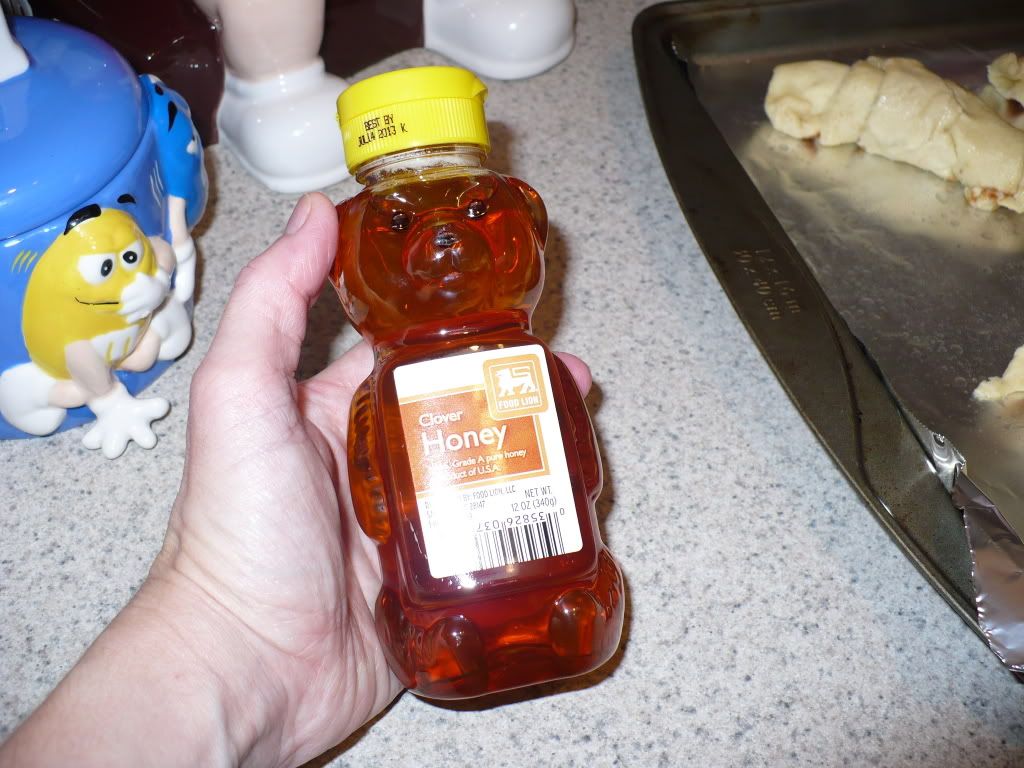 Now, take the honey that I forgot to put in the first picture
and drizzle it on top of each little bug.
Bake them in the oven according to the directions on the crescent rolls.
When you are done you will have
Locust and Wild Honey Bugs to eat!
Yummy.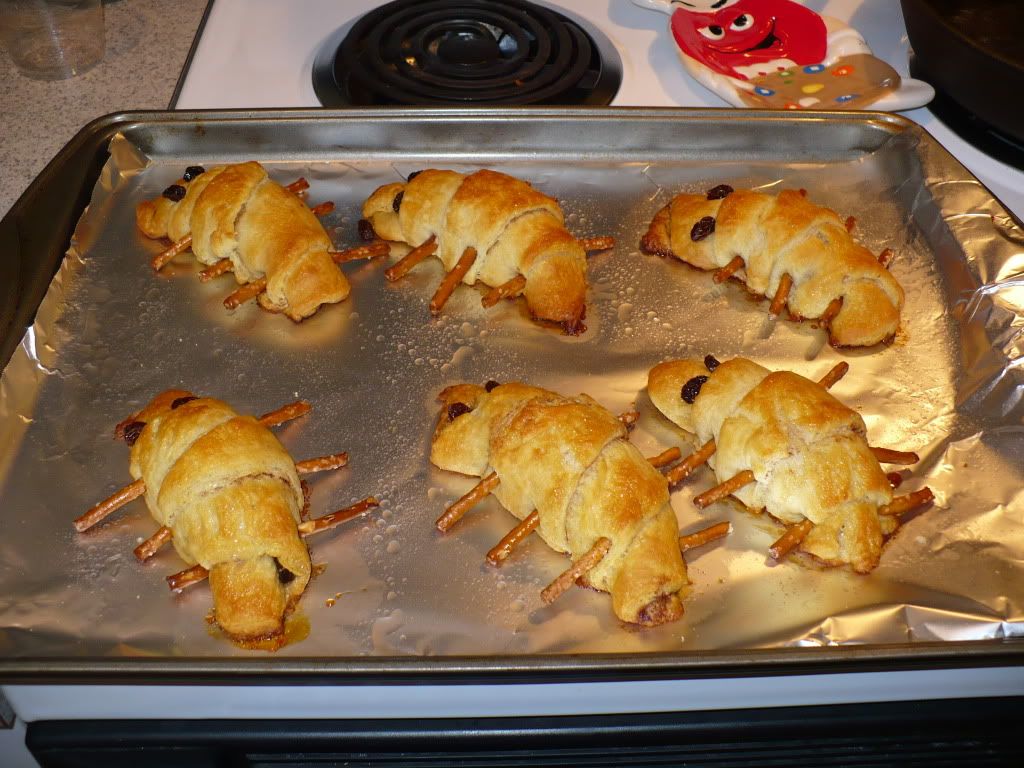 *****************************************************************
Wanna see where I am gonna party this week?
Be sure to check out my "link parties" page above!