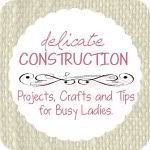 There are lots of cool tips and ideas going on over there every day!
It's a site that I stalk daily. I mean it! Daily people!
Well, she had her this contest you see ... a contest where she was giving away
What?! For Real?! Cha-ching!
So I entered ... AND I WON!
Yabba dabba doo baby!!
If you like to scrapbook, then you should head over to the
My Memories
website
and read about this program. You'll be in scrapbook heaven ... I promise you!
AND, if decide you want one of these amazing software programs
for yourself, then you have two options!
for you where you can get $10 off AND $10 in free merchandise. How cool is that??!!
or, if you want to try your chances at winning one,
I'm telling you, you'll be doing the happy dance with me once you discover this program.